School Security and New Safety Measures in Public Schools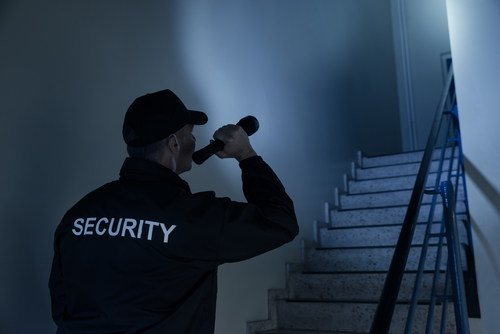 As almost 57 million elementary and secondary students pour back into a new school year, countless parents and educators worry and plan for their safety. In fact, after two mass school shootings between the beginning of the year and summer break, over one-third of parents are deeply concerned and fearful about their kids' schools safety while just over one-quarter of parents are confident about school safety procedures. School shopping today doesn't just include basics like notebooks, folders, and textbooks. It also involves proper school safety plans. But what elements are essential to protecting kids and educators throughout the school year so they can focus onl education?
Metal Detectors
Guns aren't the only concern regarding school safety. Knives are small enough to be concealed and unnoticed without a full body search. But most potentially fatal weapons have one thing in common: metal content. A nod or smile won't stop someone determined to cause destruction. Neither will a quick pat down. But a metal detector will. In the state of New York alone, one of the biggest states for inner city crime, there are only 81 metal detectors installed across 1,000 schools. Metal detectors require allotted space to install and the upfront cost isn't cheap. But the crime thwarted and lives potentially saved in the process are priceless.
Video Surveillance and Closed-Circuit Television
Video surveillance is a common and practical crime deterrent for modern businesses. However, schools require an extra level of security. That's where closed-circuit television (CCTV) comes into play. Most video cameras record activity prior to being available for individual perusal or public viewing at a later time. CCTV is different because instead of recording it on one device for future viewing, several cameras are often used to deliver video and audio to multiple monitors or locations for private viewing. CCTV is not open for public viewing and is thereby overseen and analyzed by security professionals fully trained to deduce, determine, and deter potentially dangerous or violent crime before it occurs. While closed-caption television may not thwart school-based dangers on its own, it can be an invaluable security aid as part of a thoroughly thought out school safety plan.
Professional Security Guards
Technical security is an essential element in keeping public areas such as schools safe from potential harm. But technology can almost perform as a one-trick pony and it always has its limits. A human security element such as security guards in schools can be a visual deterrent to more severe crime. Security guards, whether armed or unarmed, can help maintain order and structure in and outside of the school itself. They can assist with administrative or organizational issues. They can highlight and contain potential threats in or outside of the perimeters before trouble ensues. Trained professional security guards can also help operate or assist with high-tech security systems, help train educational staff to use it, and contact or work with local police departments in the event trouble still arises. When you're ready to update your school safety plans, give us a call for customized solutions.